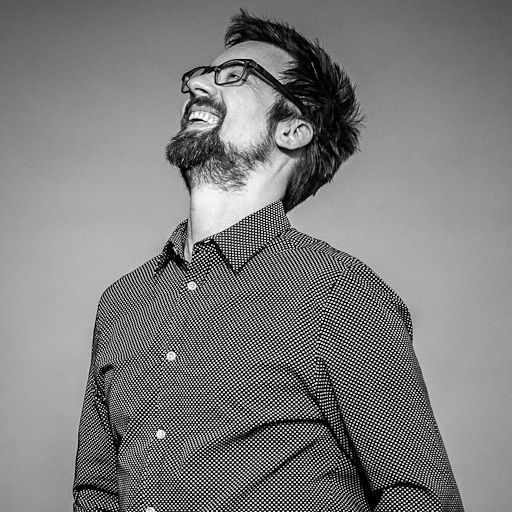 Joel Styzens is an award-winning and critically acclaimed multi-instrumentalist, composer, recording artist, producer, educator and hearing conservation advocate specializing in piano, hammered dulcimer, drums, percussion and guitar.
He has toured nationally and internationally and has been featured on NPR, Chicago's nationally syndicated WGN and Fox television news broadcasts, and in such publications as Time Out, The National Music Examiner and The UK Hearing Times.
In January of 2006, Styzens woke up with the pitch A-sharp violently ringing in his ears.
Severe tinnitus and hyperacusis (constant ringing and extreme sound sensitivity) suddenly threatened his livelihood and completely halted his career as a professional drummer. The result of this sensory processing disorder was discovering his voice as a composer.
As he began therapy he started writing his own lower-volume acoustic music, incorporating the diverse set of influences from his career as a percussionist — creating a neo-classical music that blends the rhythmic sensibilities and nuance of a jazz drummer and the texturally rich and dynamic emotion of classical and world music into a sound that breathes and respects space as much as sound itself.
Increasingly, we live in a fast-moving world that is noisy and chaotic. Styzens creates intimate, colorfully rich music that is presented in an accessible form that encourages pause, reflection and helps people to de-noise, relax, soothe and recharge.